The Crossing Company
Pipefusion Services
CONTECH Construction Products
PFERD
Deere & Co.
Hendrix Wire & Cable
Akkerman
McLaughlin
Condux and Tesmec
J.F. Kiely Construction
WennSoft
Dexter + Chaney
Volvo
Parsons Brinckerhoff
The Crossing Company Inc., the leading provider of trenchless services in Canada, has acquired The HDD Company, Sacramento, CA.
This acquisition gives The Crossing Company immediate access to the large volume of pipeline projects currently under way in the U.S. The HDD Company was founded in 1998 by Neil Swope, who will remain the president of the U.S. division based in Southern California. He will report to Ryan J. MacLean, president of The Crossing Company.
The Crossing Company now includes: Rampro, The Crossing Company LRD and The HDD Company. The combined group operates 14 large HDD rigs and a fleet of tunneling, augering and pipe ramming equipment capable of meeting all trenchless needs. 403.264.5050, www.thecrossingcompany.com
Pipefusion Services
Georg Fischer Connectra LLC of Gainesville, TX, and Pipefusion Services Inc. of Huntsville, Ontario signed a strategic alliance which establishes Pipefusion Services as the first Fully Authorized Sales and Service Outlet of Connectra fusion equipment in the Canadian marketplace.
Under terms of the agreement, Jan Nyquist, owner of Pipefusion Services has agreed to maintain a significant stock inventory of Connectra fusion machines and parts in Huntsville, Ontario in order to better serve the Canadian marketplace for sales, parts and service of these products. Additionally, trained service technicians will be available at the Huntsville location to provide service repairs and warranty work as required to Georg Fischer Connectra fusion equipment for their customers in Canada. 705.789.9411, www.pipefusion.com
CONTECH Construction Products
CONTECH Construction Products Inc. and Clean Water Resources (CWR) announced that stormwater, bridge and tunnel concrete structures sold by CONTECH in California, Washington, Oregon and Alaska can now be made on request using 2X Green, a greener, high-performance concrete.
Unlike regular concrete, 2X Green is made from partly recycled materials such as silica fume and fly ash, a byproduct of coal-fired power plants. 2X Green, manufactured by CWR, provides twice the durability and up to a 70 percent reduction in CO2 when compared to standard concrete used in drainage and underground infrastructure.
In other news, CONTECH announced a price increase of 17 percent for its corrugated metal products, effective on Aug 1. 800.338.1122, www.contech-cpi.com
PFERD
PFERD has established a new headquarters in Canada. The new location is at 5570 McAdam Rd., Mississauga, Ontario L4Z 1P1; ph: (905) 501-1555 or toll free: (866) 245-1555; fax: (905) 501-1554.
PFERD manufactures more than 10,000 PFERD brand grinding, cutting and surface finishing tools; and a complete range of Advance Brush power and maintenance brushes.
Deere & Co.
Deere & Co. has realized a worldwide net income of $420 million for the third quarter ended July 31, compared with $575.2 million for the same period last year.
Worldwide net sales and revenues declined 24 percent, to $5.885 billion, for the third quarter. Net sales of the equipment operations were $5.283 billion for the quarter, compared with $7.070 billion last year.
Company equipment sales are projected to be down about 21 percent for the full year and down about 34 percent for the fourth quarter. Deere's net income is anticipated to be about $1.1 billion for 2009, despite the largest expected single-year sales decline in at least 50 years.
Construction and forestry equipment sales declined 47 percent for the quarter, resulting in operating losses of $28 million. Last year, the division had operating profit of $93 million for the same period. In response to the severe decline, Samuel Allen, president and CEO, says, "Deere's construction and forestry business is successfully executing carefully designed plans to adjust expenses and asset levels." 800.503.3373, www.deere.com
Hendrix Wire & Cable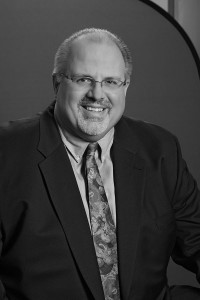 Hendrix Wire & Cable announces the addition of new drawing and stranding capacity to the Milford Facility. Hendrix has provided primary cable to the utility industry for over 50 years and is a major supplier of 35 kV TRXLP cable to the wind power industry.
The new capacity provides a significant improvement to Hendrix aluminum drawing and overall stranding capabilities. In particular, the new capacity will provide greater flexibility and responsiveness on the larger kcml size conductors. This is especially important for utility project work which utilizes more of the larger conductors than regular maintenance work. It will also enhance Hendrix wind business, where large conductors are used in the collection grid.
In addition, a plant expansion was required to house the new machinery. This plant addition was built to be environmentally friendly, with energy-efficient heating and lighting throughout. 603.673-2040, www.hendrix-wc.com
Akkerman
Maynard Akkerman, president and CEO of Akkerman Inc., was officially welcomed on May 6 as a member of The Moles, a heavy construction fraternal organization.
Established in 1938, membership into The Moles is limited to 550 individuals who are engaged in specific sectors of the construction industry and have obtained a heightened level of accomplishment within their industry. Each year, the group holds four annual events in the New York metropolitan area and bestows two awards to recognize individuals for outstanding achievement.
On his induction into The Moles, Maynard states, "It's an honor to be nominated to this esteemed group. At this stage in my career, it's important to me to further the good work of the trenchless industry. Association with The Moles will help me in this endeavor."
Since 1973, Akkerman Inc. manufactures microtunneling, pipe jacking, tunneling, guided boring and earth pressure balance equipment. Akkerman equipment is widely distributed in the national and international markets. 800.533.0386, www.akkerman.com
McLaughlin
For the third time in four years, a McLaughlin G2 Verifier locator has been used to win a division or bonus event of the International Utility Locate Rodeo. This year's overall winner in the water division is Chad O'Quinn with the Fitzgerald Light and Bond Commission, located in Fitzgerald, GA. O'Quinn has been in the locate industry for nine years and participated in the international competition the past six years. 800.435.9340, www.mightymole.com
Condux and Tesmec
Condux International Inc., Mankato, MN, has entered into a joint venture with Tesmec Spa, Italy. Equal ownership of Condux Tesmec began on June 1. The new company is located in Mankato.
The new venture will provide products and service to the high voltage transmission and distribution market. Equipment and accessories will be stocked and shipped from the Mankato location. Utilities and utility contractors will be provided the ability to improve productivity and efficiency while limiting downtime and improving job site safety. 877.854.1750, www.conduxtesmec.com
J.F. Kiely Construction
J.F. Kiely Construction Co. is awarded the 2008 Champion Award by the United Way of Atlantic County. The Champion Award is presented to private businesses for outstanding support in the area of workplace campaigns.
Established in 1952, J.F. Kiely Construction Co. provides a wide range of utility services, including the installation of gas, water, sewer and electric throughout New Jersey. 732.222.4400, www.JFKiely.com
WennSoft
WennSoft has been selected as a finalist for the Microsoft Dynamics Regional Partner of the Year at the Microsoft Worldwide Partner Conference 2009 in New Orleans. Microsoft Corp. honored 13 partners around the globe with the 2009 Microsoft Dynamics Regional Partner of the Year award.
Finalists were selected based on their strong business performance and dedication to delivering solutions that meet diverse customer needs. Several key criteria were considered in the select process, including outstanding sales performance, deep technological expertise on Microsoft Dynamics products and services, and feedback from Microsoft team members.
WennSoft provides implementation, training and consultation throughout the world for small, midmarket and corporate businesses using business applications. WennSoft specializes in Microsoft Dynamics GP, with solutions such as WennSoft Job Cost, Service Management Series, Equipment Management Series, and Project Management Portal that help leading global companies across industries achieve success. 262.821.4100, www.wennsoft.com
Dexter + Chaney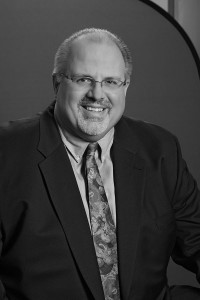 Construction software developer Dexter + Chaney has chosen Mark Reich, a long-time construction-software sales and management executive, to the new position of vice president of business development. Reich joins Dexter + Chaney from Sage/Timberline Software, where he spent 24 years as a business partner and company executive; he most recently was premier accounts program director and senior industry sales manager.
At Dexter + Chaney, Reich will focus on creating new market and product-development opportunities for the company's Spectrum Construction Software. He'll also lead efforts to strengthen the company's relationships with other software firms that develop complementary products for the construction industry and will help develop new distribution channels for Spectrum. www.dexterchaney.com
Volvo
Patrick Shannon, vice president, Construction Equipment Finance, Volvo Financial Services North America, has been appointed vice president, Finance, and chief financial officer for Volvo Construction Equipment North America.
Shannon joined Volvo Financial Services North America (VFSNA) in 1995 in a management position, and from 2002 to 2008 was a vice president primarily responsible for retail and wholesale financing and risk management. In early 2008 he was appointed to his current position with VFSNA, managing its construction equipment financial business.
Shannon graduated from St. John's University in 1988, and earned a Master of Business Administration degree from Wake Forest University in 2000.
Huyghebaert, presently the Volvo CE North America vice president, finance and chief financial officer, is returning to Brussels as vice president, Finance, and CFO for Volvo Construction Equipment Technology.
Parsons Brinckerhoff
The Underground Construction Association of The Society for Mining, Metallurgy, and
Exploration Inc. has presented a Lifetime Achievement Award to James Monsees, a senior vice president with Parsons Brinckerhoff (PB).
The award was given in recognition of Dr. Monsees' contributions to the U.S. underground construction industry over his 48-year career.
Dr. Monsees is an expert in the design and construction of underground structures and in soil and rock mechanics. His experience encompasses project management, construction engineering, detailed design, on-site consultation and geotechnical investigations for a multitude of projects. Dr. Monsees serves as PB's technical director worldwide on transit and water tunnels, nuclear waste disposal sites in geologic media, geotechnical investigations, studies in tunnels and protective structures, and field and laboratory testing of soil and rock. In addition he has developed innovative technical approaches to seismic design of underground structures.
Dr. Monsees received a Ph.D. in civil engineering from the University of Illinois and M.S. and B.S. degrees in civil engineering from the University of Missouri. He also has received awards from various associations for distinguished service. www.pbworld.com