Superior Drillpipe has just passed its third year in business in Houston, TX, and the company is going strong despite the tough times it's growing up in. "Business is very good," said Superior's Kris Mudge, in an interview with Underground Construction. "We've got a nice backlog into 2011."

[Editor's note: UCT 2011 begins Tuesday, Jan. 25. Watch this space for more coverage or go to www.uctonline.com.]
"Because of our focus on directional drilling and maxi-rig pipe, our business remained steady in what was a terrible year for most people," Mudge says.
What gives the company the advantage? Jerome Reese, who handles Superior's sales and business development, puts it down to equipment—and, of course, expertise. Reese, a 31-year veteran of the drilling industry, lauds the company's facilities, in particular an upset forging machine specifically designed for pipe. We have one of the biggest upsetters available. It's the great asset of our company."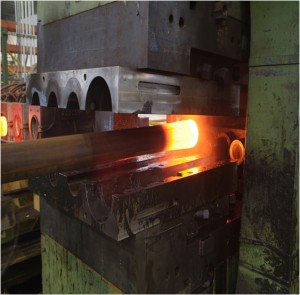 The company is gearing up for a second year exhibiting at UCT, this year with a new product sold and in production: a 7 5/8-inch diameter drill pipe for directional drilling and oil and gas applications. The custom large-diameter drill pipe was an essential part of a project completed in England last fall featuring the longest underground river crossing on record—about 13000 feet.
Of course, since Superior Drillpipe is based in east Houston, UCT is a convenient venue to show off the new specs. "Houston is a hub for oil and gas worldwide, but it's also a hub for the players in underground construction. The Mears Group and Laney Directional Drilling are two of several Houston-based big underground construction drillers," explains Reese.
"We see a steady interest throughout the underground construction business," Mudge affirms, "although a lot of our customers are municipalities," suffering from cutbacks and budget shortfalls. How long can municipal repairs and extensions of service hold off?
To catch Superior Drillpipe at UCT, head over to booth 307.