Convenient Conversion Of Tampers To Pneumatic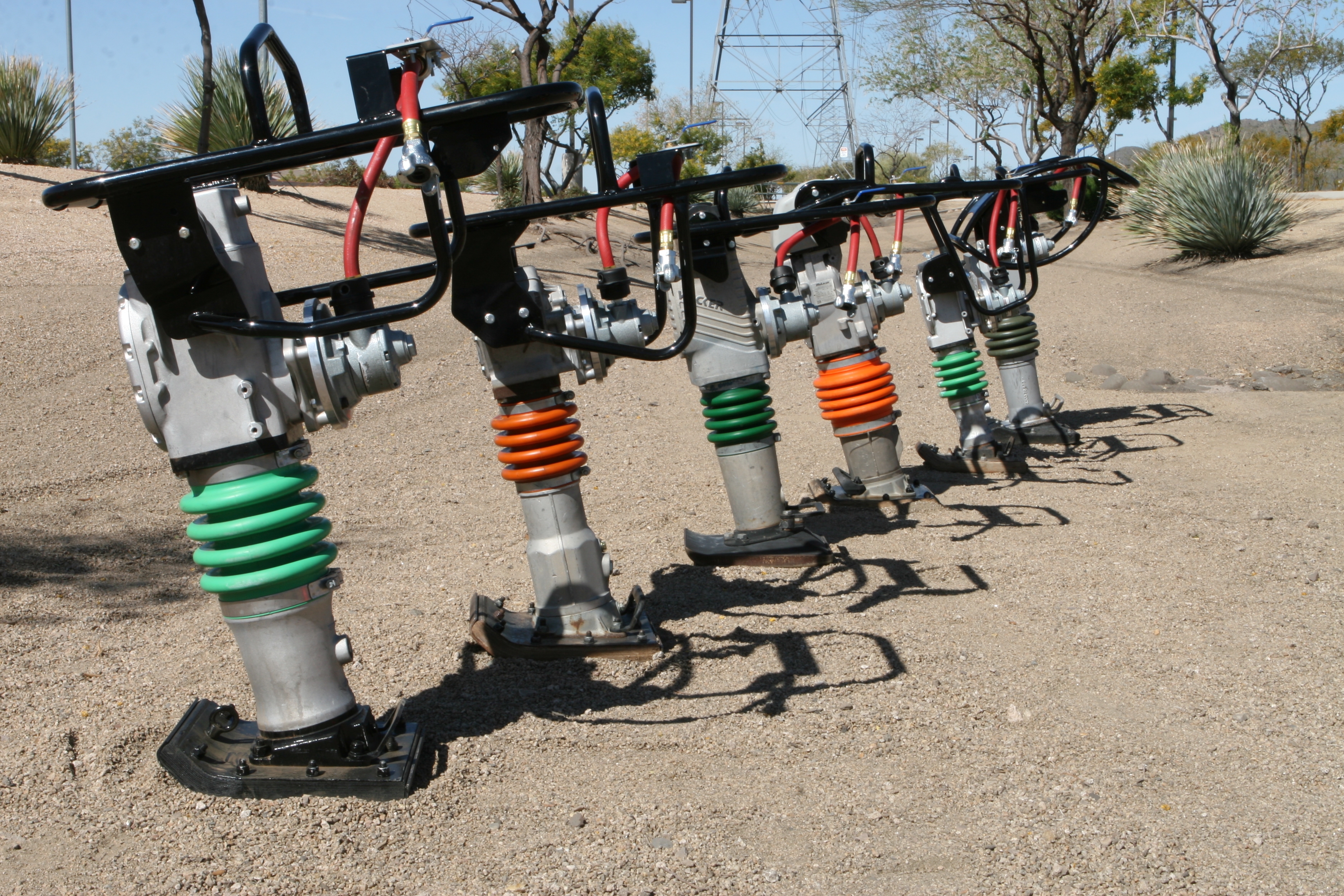 An Arizona company has developed a kit that converts hand-held gasoline-powered tampers to pneumatic tampers.
Higher Innovative Solutions LLC (HIS), based in Peoria, AZ, offers kits for most major brands of gasoline tampers, said the company spokesman Clint Willis. The first kits were sold in the Phoenix area with orders from other parts of the country being filled by the manufacturer.
The air kit includes an adapter plate, washers and spacers, pneumatic motor, new clutch, valve plate and valve, all necessary hardware and instructions for removing the old engine and installing the air motor kit. The first step in the conversion is removal of the old engine, fuel tank, throttle cable and any miscellaneous brackets.
"The whole job can be accomplished by anyone with reasonable mechanical aptitude using basic hand tools and is completed in about 45 minutes, and the tamper is ready to use," said Willis. "Just connect it to a compressor, turn the valve lever and it starts immediately."
A 75 cfm compressor or larger will operate one unit; compressors 185 cfm or larger can operate multiple tampers.
Willis said an old tamper with a worn out gasoline engine can be given new life by replacing it with a HIS air motor kit — the cost is about the same as a replacement gasoline engine.
Advantages
Tampers converted to air offer several important advantages over gasoline models, said Willis.
"Typically a tamper converted to air power is 15 percent lighter than a gas unit," Willis said. "Air tampers do not require gas and oil or mixing fuel and oil for 2-cycle engines. No more spark plugs or fuel filters to buy. No more starting problems or broken pull ropes. Equipment can be stored in any position."
Because the air-powered tamper itself produces no exhaust, it is "greener" than gasoline tampers, and Willis points out construction industries are facing increasingly-stricter regulations to protect the environment.
Although marketing efforts have just begun, Willis said developers of HIS tamper conversion kits are enthusiastic about the reception of the new product.
"We currently have multiple units sold to customers with very good reviews," he says. "Several of them have been running units in excess of six months without any problems. A national contracting company has purchased two units with the possibility of converting dozens of tampers in several states. Major rental companies have demonstrator units, and customers are giving them rave reviews."
Units are in inventory and sales can be initiated on line or by telephone. Distributorships and other distribution options are being evaluated.
FOR MORE INFORMATION:
Higher Innovative Solutions, (602) 862-8267, www.his-tamper.com
From Archive