Insituform Founder Passes Away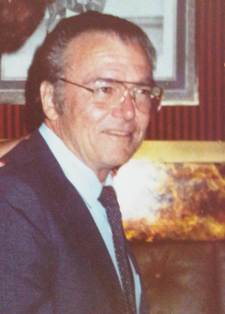 Doug Chick, a trenchless industry pioneer and a founder of Insituform Technologies passed away at age 87 on May 5.

One of Insituform's original investors and founders, Chick's contributions in the early 1970s included invaluable technical support as well as financial backing of Insituform. He held senior leadership positions and served on the board of directors at Insituform from 1990 until 1997.
Chick served in the United States Navy during World War II. After his honorable discharge from the military, he worked in Liberia where he started a shipping company that eventually had five tankers and several fishing boats. He relocated to Nigeria to help expand his company and then settled in the United Kingdom in 1961.
Chick actively worked on Insituform's landmark project in Clearwater, FL, which required the use of a new epoxy resin and the installation of cured-in-place pipe (CIPP) underneath the Clearwater Bay.
Tom Driver, an employee of Insituform and friend of Chick, said, "Doug's involvement on this project was critical to its success. This project presented several challenges, including the location of the project and the necessity to wet out the tube on site using a new resin. Once the tube was wet out, we knew the clock was ticking and the tube would need to be installed as quickly as possible without compromising the success of the project. Although Doug was one of the founders of the company and had used his personal financial resources to get the company started, he worked alongside the crew for 24 hours a day until the project was completed."
Chick is survived by his wife, Avril, and son, Mark.
From Archive