Shale Gas Growth Keeps PLCA Members Busy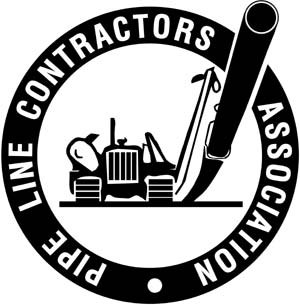 Most members of the Pipe Line Contractors Association (PLCA) were busy throughout 2011 with major projects to further develop the expanding shale gas and oil markets.

"Well-known shale regions such as the Marcellus, Bakken and Haynesville accounted for a large portion of the PLCA's work program this year," said PLCA President Christopher T. Leines. "These areas, as well as new formations like the Utica Shale in Ohio, look promising for our industry well into the near future."
On the horizon, Leines continued, the TransCanada's Keystone XL Pipeline is a major construction project that has been in the news frequently.
"In 2011, the PLCA has worked diligently on behalf of its membership with the project's owner, government regulators and trade unions to help secure the necessary permits and clearances required to allow construction to proceed," said Leines.
"Keystone XL truly is a 'shovel ready' project," he continued. "The PLCA has worked with TransCanada and the trade unions to develop project labor agreements that will cover this work, and ensure that necessary manpower and resources will be available to complete this project efficiently and timely. We are hopeful that the U.S. State Department and the current administration will act soon on permitting for this project. As a nation, we should be focused on developing more North American resources for our energy needs, as it will lead to greater energy independence and national security."
Leadership role
Leines said the PLCA has maintained its position as one of the most prominent pipeline associations in the country.
"We have 75 regular member contractors and 117 supporting associate members," he said. "As this year's PLCA president, I signed new three-year agreements with the United Association and Laborers International, and expect to complete a new Teamster agreement in the near future."
One of the PLCA's important responsibilities is providing trustees and counsel to a number of multi-employer pension and welfare plans throughout the country, said Leines.
"An important issue that our contractor members faced this year was the potential for withdrawal liability from multi-employer pension plans due to underfunding. This year the association had to deal with major issues related with the Teamsters Central and Southeast States Pension Fund, its funding status and its substantial withdrawal liability."
The PLCA was formed in 1948 to assist its members through safety programs and labor relations as it pertained to the pipeline construction industry. The association started negotiating labor agreements in 1949 with the United Association, International Union of Operating Engineers, Laborers International and International Brotherhood of Teamsters.
Reflecting on his year as PLCA president, Leines described it as a very memorable, challenging and busy year with all of the activity in the pipeline industry.
"The PLCA represents the industry's premier companies in pipeline construction and support services," said Leines. "Our membership has developed a proven track record of success over the last 60-plus years. The PLCA and its membership pride themselves on providing innovative solutions to complex construction issues facing our customers, all while embracing safety, the environment, quality, innovation, timeliness and efficiency."
Leines term as president will end in February at the association's 2012 annual meeting when new officers and directors will be elected.
"It has been an honor and a privilege to serve this past year as the president of the Pipe Line Contractors Association," he concluded. "I will look back fondly on my service to the association and its membership."
FOR MORE INFO:
Pipe Line Contractors Association, (214) 969-2700, www.plca.org
64th Annual PLCA Convention
February 21-25
Park Hyatt Aviara
Carlsbad , CA
Related Articles
From Archive