Trenchless Technology Center Awarded $500K Sprayed in Place Pipe Technology Analysis Contract
1/8/2018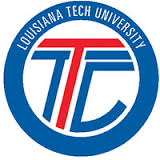 SippTech LLC has finalized a contract with Louisiana Tech's Trenchless Technology Center for their continued partnership and product analysis of the advancement of Spray in Place Pipe Technology, (SIPP). The awarded contract specifically involves testing of SippTech's robotic systems and installation of its cutting-edge, filament reinforced composite lining, SippSteel™.
"The Trenchless Technology Center (TTC) is excited to support SippTech through testing, research and developmental support of their innovative Spray-in-Place Pipe (SIPP) technology," said Dr. John Matthews, Director of the TTC and Principal Investigator on the SippSteel™ project. "This new SIPP technology has high potential to drive the pressure pipe rehabilitation industry forward in the very near future. It is also a monumental moment for the TTC as this is the largest contract awarded to us from a private company since our conception."
Dr. Matthews will be assisted on this four-phased project by co- Principal Investigator's Dr. Shaurav Alam and Dr. Amin Azimi. Industry professionals, undergraduate and graduate students will also be collaborating during each phase of testing.
SippSteel™ is comprised of a composite lining of two dissimilar lining material layers and a carbon fiber filament reinforcement, which are applied robotically in a single pass through the pipe system. The robotic apparatus is self-propelled, and all its mechanical functionalities are controlled autonomously by internal sensors and computer vision. Employing both individually specific and a synergetic combination of computer vision, LIDAR, ultrasound, RF, Wi-Fi, gyroscope, accelerometer and machine learning technologies, the robot can precisely navigate and apply the SippSteel™ composite inside of the pipe. The device can be operated via umbilical or autonomously providing lining lengths of more than a mile from one access point in the pipe.
Because of its innovative design, SippSteel™ offers many benefits for contractors. They include:
The ability to provide structurally independent rehabilitation; therefore, significantly optimizing the cost-effectiveness and efficacy of the rehabilitation method as well as increasing the design life of the pipeline.
The ability to rehabilitate long lengths of pipe; therefore, substantially reducing installation time as well as costly and environmentally invasive excavations.
The ability to negotiate through pipe bends and valves; therefore, substantially reducing excavations that increase costs and disrupt the public.
The ability to provide a thinner liner system without a resulting annulus between the liner and the host pipe; thereby increasing the comparative cross-sectional diameter and subsequent flow capacity while impeding all potential for infiltration behind the liner which can result in hydraulic failure.
"The SippSteel™ technology addresses a multitude of customer needs as well as resolving systemic problems in the trenchless technology sector," SippTech LLC CEO/CTO Kent Weisenberg said. "Today's pipeline rehabilitation industry has long been searching for an innovative, and more importantly, versatile technology to fulfill all the structurally independent liner requirements."
Related News
From Archive