Blackeagle Energy Services Receives DCA Safety Award for 2nd Consecutive Year
2/14/2018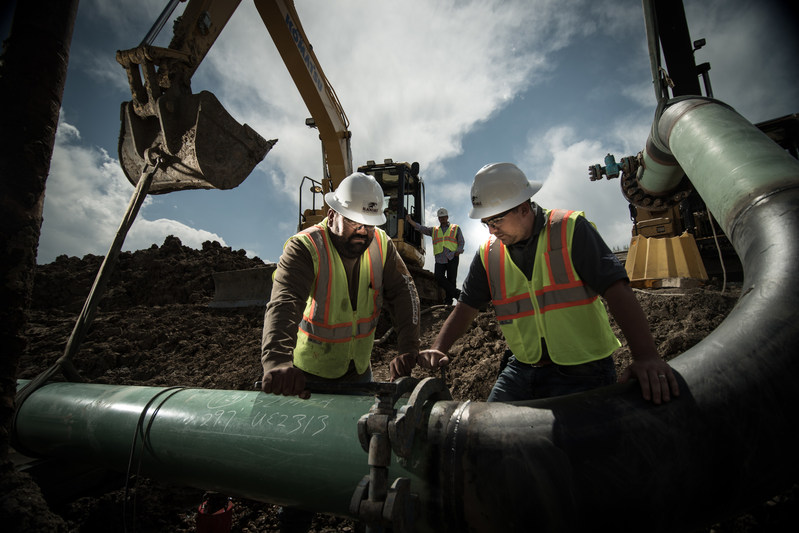 Blackeagle Energy Services (Blackeagle) has been awarded the Distribution Contractors Association (DCA) Arthur T. Everham Safety Award for the second year in a row. DCA established the award in 1986 to recognize contractors with exceptional safety programs. In 2017, among companies that worked 600,000-1,300,000 man-hours, Blackeagle took first place by itself after tying for first in 2016.
Presented annually, the prestigious award is named for Everham, who founded a construction company in the early 1950s to serve the oil and natural gas industries. When he joined DCA, he advocated for safety in an industry that, at the time, was rife with hazards.
"To win this a second year in a row really validates what we are doing in safety," said Blackeagle Director of Environmental Health and Safety George Bunker. "This doesn't just happen.  We have worked hard at making safety part of our culture; from employee selection, through training and planning, and finally worksite execution.  We reinforce safe behavior with our good-catch recognition program, safety audits and weekly craft-level performance scorecards that span the life of our projects, making sure everyone in our organization understands our commitment to a safe work environment."
This year, 47 contractors were considered for the Arthur T. Everham Safety Award in four categories based on the number of hours worked without an incident. To determine the winners, DCA thoroughly reviews Occupational Health and Safety Administration (OSHA) logs and safety documentation.
The judging criteria includes:
the number of OSHA lost-workday cases
the number of OSHA restricted-duty days
the number of first-aid cases
the number of fatalities
the presence of a documented safety program
the use of a drug-testing program
the experience modification rate (EMR), a number used by insurance companies to gauge both the past cost of injuries and future risk
"I am very proud of everyone in the company that achieved this, especially the crews in the field that work safely every day," said Blackeagle President Kevin Holfeld. "Safety performance is really a reflection of the quality of our people. Everyone's expectation, from myself to every crewmember, is to work safely and efficiently."
Related News
From Archive
Sign up to Receive Our Newsletter