API NY: Valley Lateral Pipeline Critical To New York's Consumers, Workers
3/13/2018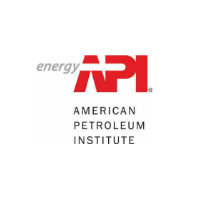 The New York branch of the American Petroleum Institute (API New York) today issued a statement applauding the federal district court decision to reject attempts by New York state regulators to block Millennium Pipeline's Valley Lateral Project – a natural gas pipeline project in Orange County that will bring affordable and reliable energy to the area.
"This decision is great news for New York workers and consumers who have been harmed by attempts to stifle energy infrastructure modernization in the state," said API New York Executive Director Karen Moreau. "Pipeline projects like Valley Lateral are critical to ensuring that New York has access to clean, affordable, reliable natural gas that helps power our homes, schools, hospitals and businesses. Further, additional pipeline infrastructure will help New Yorkers guard against potential shortages of natural gas.
Moreau added that clean and affordable natural gas will promote economic growth across the state.
"Clean and affordable natural gas is vital to our state's economy," Moreau said. "It supported 258,000 New York jobs and supported nearly $40 billion of our state's economy in 2015. We have an opportunity to invest in our energy future, and continue to build upon our record of environmental stewardship and cleaner air. Today, the U.S. is leading the world in reducing carbon and other emissions which are down to near 25-year lows."
Related News
From Archive
Sign up to Receive Our Newsletter